I have a lot of leftover egg whites from Lapis legit, the original recipes from American test Kitchen, white cake, but I added mocha essence , coffee and cocoa powder, the result is good, I get bored with angel cake , so this is a good way to get rid of your egg whites.
The only thing I don't like from this recipes, the cake batter become to liquid, amazingly, the end result the cake very good and soft.
Next time I would like to try Martha steward recipes for white cake.
Classic White Cake




America's Test Kitchen, 2006



2 1/4 cups cake flour (9oz)
1 cup milk, room temperature
6 egg whites, room temperature
2 teaspoons almond extract (or other flavoring), decrease a little and use good quality extract (use about 1 1/2 t)
1 teaspoon vanilla
1 3/4 cups sugar (12 1/4 oz)
4 teaspoons baking powder
1 teaspoon salt
12 tablespoons unsalted butter, softened but still cool


optional filling: jam (blueberry, strawberry, raspberry, etc.)

1. Preheat oven to 350. Spray two 9-inch round cake pans with cookings spray and line with parchment. Spray the paper rounds, dust with flour. Alternatively, spray with baking spray with flour.

2. Pour milk, egg whites, and extracts into a 2-cup liquid measuring cup and mix with a flork until blended.

3. Mix the flour, sugar, baking powder, and slat in the bowl of mixer and turn on low speed.

4. Add butter; continue beating at low speed wuntil the mixture resembles moist crumbs, with no powdery streaks remaining.

5. Add all but 1/2 cup of the milk mixture to the crumbs and beat at medium speed for 1 1/2 min.

6. Add remaining 1/2 cup milk mixture and beat 30 sec. more. Stop the mixer and scrape the sides. Return the mixer to medium high speed and beat 20 sec. longer.

7. Divide the batter evenly between prepared pans; spread the batter with rubber spatula. Place the pands 3 inches from the oven walls and 3 inches apart.

8. Bake 23-25 min.

9. Let the cakes rest in the pans for 3 min. Loosen and invert onto wire racks. Cool completely, and 1 1/2 hours.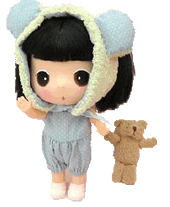 Martha Steward white cake recipes,

Makes two 9-inch cakes
3 cups cake flour (not self-rising)
2 teaspoons baking powder
1 teaspoon salt
1 1/2 cups (3 sticks) unsalted butter, room temperature
2 1/4 cups sugar
1/2 teaspoon pure vanilla extract
1 cup milk
8 large egg whites
1 cup

lemond curd
Directions
Preheat oven to 350 degrees. Butter two 9-by-2-inch round cake pans; line bottoms with parchment paper rounds. Butter parchment, and dust with flour, tapping out excess; set aside.

Into a medium bowl, sift together flour, baking powder, and salt; set aside. In the bowl of an electric mixer fitted with the paddle attachment, beat butter and 2 cups sugar until light and fluffy, 3 to 4 minutes, scraping down sides of bowl as needed. Beat in vanilla. With mixer on low speed, add flour mixture in three parts, alternating with milk and beginning and ending with flour; beat until just combined. Transfer mixture to a large bowl; set aside.

In the clean bowl of an electric mixer fitted with the whisk attachment, beat egg whites on low speed until foamy. With mixer running, gradually add remaining 1/4 cup sugar; beat on high speed until stiff, glossy peaks form, about 4 minutes. Do not overbeat. Gently fold a third of the egg-white mixture into the butter-flour mixture until combined. Gently fold in remaining whites.

Divide batter evenly between prepared pans, smoothing with an offset spatula. Bake, rotating pans halfway through, until cakes are golden brown and a cake tester inserted in centers comes out clean, 30 to 35 minutes. Transfer pans to a wire rack to cool 20 minutes. Invert cakes onto rack; peel off parchment. Reinvert cakes, and let them cool completely, top sides up.

Using a serrated knife, trim tops of cake layers to make level. Place one layer on a serving plate, cut side up. Using a pastry bag fitted with a coupler, pipe frosting around the perimeter. This dam will prevent the lemon curd filling from seeping out. Fill cake with lemon curd. Place other cake layer on top, cut side down. Spread entire cake with frosting, swirling to cover.