I have been searching for an easy sponge cake recipes, and stumble upon
Kitchen corner blog
, she made a very soft sponge cake,and she found the recipe from youtube.
The only problem, I don't speak chinese language, well I just watch the video on youtube and got the ingredients from
kitchen corner blog
.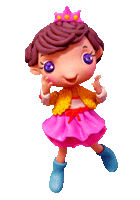 Ingredients for the plain sponge cake:
140g plain flour
4 eggs
30g milk
180g sugar/ 206 g sugar
4g salt
30g oil
Method:
A. Beat the egg with sugar till fluffy with mixer
B. add the sifted flour and salt to the beaten egg, and beat again with mixer till blended , don't over mix
C. mix milk and oil in separate bowl
D. add some of B ( approximately 5 spoon) to C
E. add D to B mix with spatula till well blend.
F. Bake for 35 minutes at 180 C
I added my leftover pineapple chunk and whip cream for the filling.