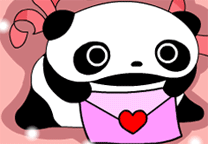 I have found this recipe from
here.
INGREDIENTS

2 lb (900 g) spinach leaves, washed, tough stems discarded
1 cup water
2 tbsp olive oil
2 bunches green onions, sliced
Salt + freshly ground pepper to taste
1/2 cup chopped dill
1/2 lb (225 g) feta cheese, crumbled
4 large eggs, lightly beaten
8 sheets phyllo pastry
1/2 cup unsalted butter, melted
DIRECTIONS

Put half the spinach and half the water in a large pot. Cover and place over high heat. Cook, stirring occasionally, until wilted. Drain in colander. Repeat with remaining spinach and water.
When spinach is cool enough to handle, squeeze out excess moisture. Set aside.
In large skillet, heat oil on medium-high. Add onions and cook until wilted, about two minutes. Add spinach. Season with salt and pepper. Cook, stirring, just to dry out spinach, one to two minutes. Remove from heat and cool.
In large bowl, stir together spinach mixture, dill, feta and eggs.
With scissors, cut phyllo in half to yield 9-by-13-inch sheets. Stack and cover with damp kitchen towel.
Brush 9-by-13-inch baking dish with butter. Lay one sheet in dish and brush with butter. Top with another sheet and brush with butter. Repeat until half the phyllo is used up. Top with spinach mixture. Spread evenly with rubber spatula. Top with phyllo sheet and brush with butter. Repeat until phyllo is used up.
With sharp knife, score top into eight portions.
Bake on middle rack of preheated 350F oven until top is golden brown, 45 to 50 minutes.
To serve, cut through score marks with serrated knife and remove portions with cake server.
Makes eight servings.